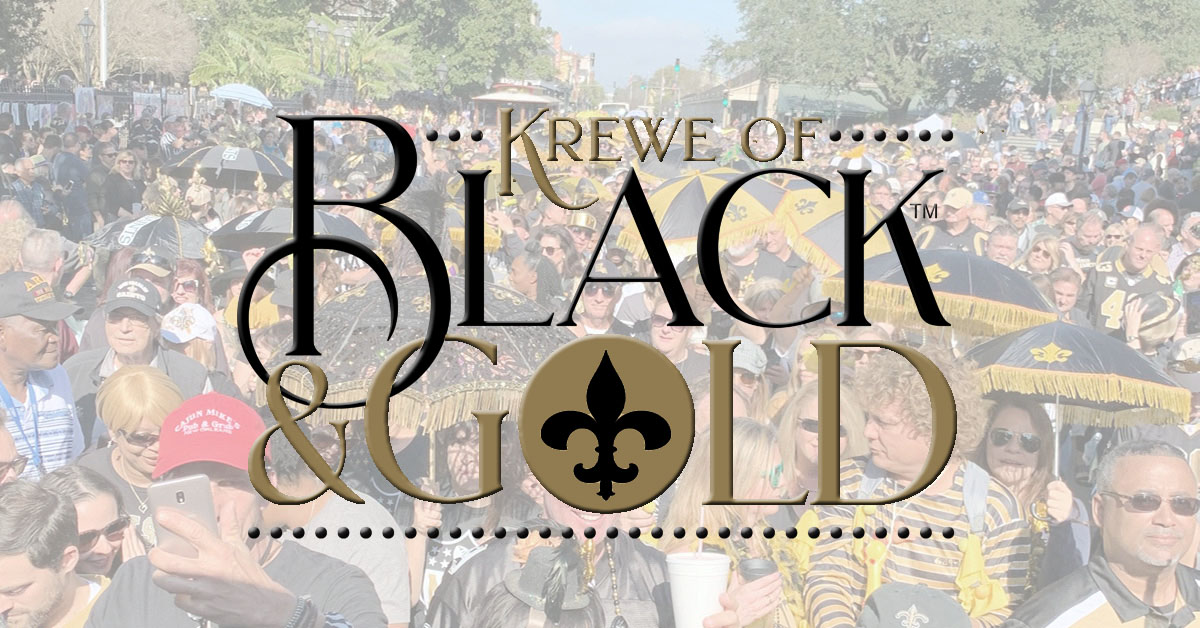 A FAN-BASED INITIATIVE COMING TOGETHER FOR THE GREATER GOOD
There's no celebration like a Black & Gold Celebration!
What happens when you bring Black & Gold fans together? A celebration of culture, heritage and all things New Orleans. 
COMING SOON: The Spirit of Louisiana Seond Line, featuring live music and special guests, an event with a purpose, benefiting local culture bearers. 
While the event will be free and open to the public, as one of the presenting organizations, the Krewe of Black & Gold will offer founding member opportunities, for which members can participate in the Spirit of Louisiana and future events. 
Only 200 Krewe of Black & Gold Founding Member opportunities will be available. Membership opportunities opening soon!
The Krewe of Black and Gold is joining forces with New Orleans Entertainment Coalition for the upcoming Spirit of Louisiana Second Line event.
The mission of NOEC is to promote awareness, education and celebration of the arts and culture as a means to enhance the quality of life, to support tourism and to enhance the area's economy through the presentation and support of all genres of the arts. While based in New Orleans, the non-profit organization supports local, regional and international cultural projects. NOEC is a 501(c)(3). Donations are tax-deductible to the extent allowed by law.
For more information and updates about upcoming events, visit our Facebook page. Interested in becoming an event sponsor?