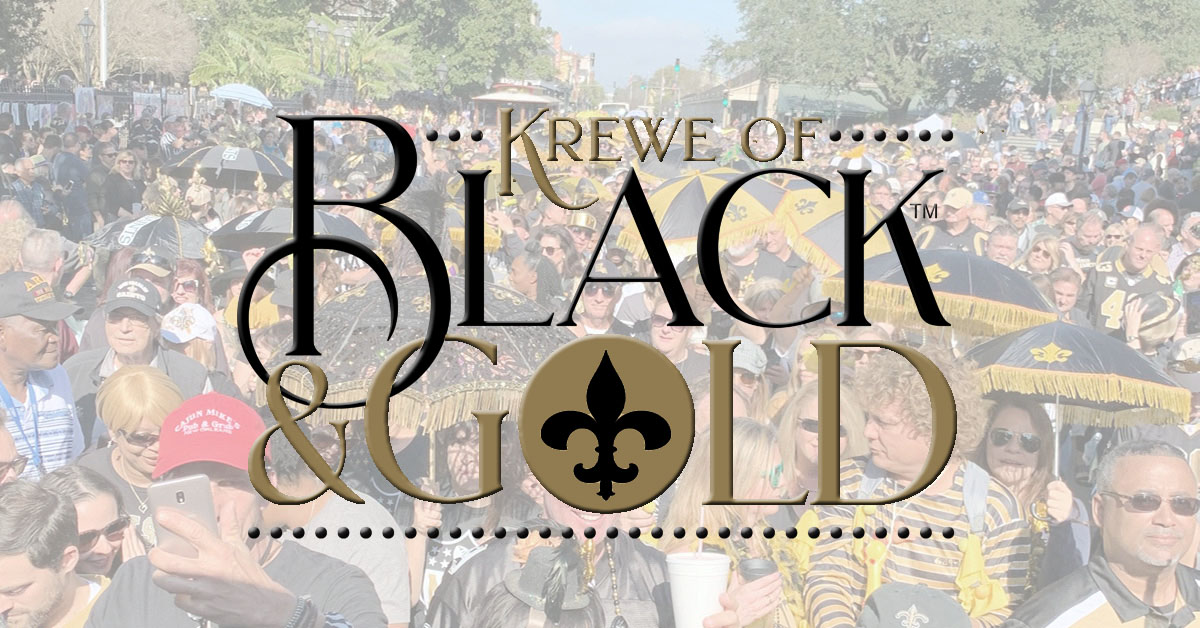 PRESENTED BY NEW ORLEANS ENTERTAINMENT COALITION
There's no celebration like a Black & Gold Celebration!
 What happens when you bring Black & Gold fans together? One festive party!  New Orleans Entertainment Coalition presents the Krewe of Black & Gold fan fest, featuring a second line parade, live music and special guests, all coming together to celebrate another amazing season of football. It's a party with a purpose, benefiting local non-profits. 
If you want to kick your party up to a whole new level, and guarantee your spot at the event, now's your opportunity to become a founding member of the Krewe of Black & Gold, which will offer annual events celebrating our favorite team like only New Orleans can. Only 600 Krewe of Black & Gold Founding Member opportunities are available. To learn more about Founding Member benefits, click here. 
The mission of New Orleans Entertainment Coalition is to promote awareness, education and celebration of the arts and culture as a means to enhance the quality of life, to support tourism and to enhance the area's economy through the presentation and support of all genres of the arts. While based in New Orleans, the non-profit organization supports local, regional and international cultural projects. NOEC is a 501(c)(3). Donations are tax-deductible to the extent allowed by law.
For more information about upcoming events, visit our Facebook page. Interested in becoming an event sponsor? Email us.